High volume punch capacity; up to 20 sheets of 20lb paper per cycle. Foot pedal operated.
Heavy duty motor and gearbox, providing more than enough punch power for all die sets.
Interchangeable die sets with Quick Die Change, changing die patterns in a matter of seconds, no tools needed.
Fully disengageable pins on all dies allowing punching of all paper sizes without partially punched holes at either end.
Choice of 4 different punch dies.
Adjustable Depth Margin.
12" Single punch length with open ends.
Built in Anti Jam Reverse Feature.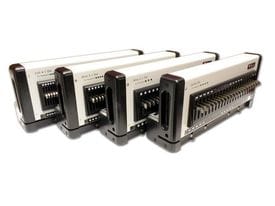 Akiles Flexi Punch Dies
$ 284.00 CAD
View More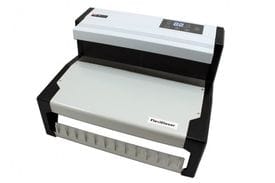 Akiles FlexiCloser
$ 1,695.00 CAD
View More