Brett Comes Through Again!
Posted on 31 May 2018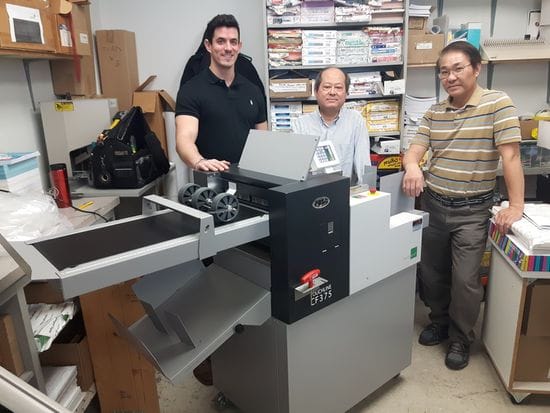 Print 3 on Matheson in Mississauga has just purchased a Multigraf Touchline CF375 Creaser Folder. Brett from PDS makes sure his customers are always happy. The high-speed creaser and letter folder for high volume jobs makes this a winner and ideal for the high volume printers.