3 Reasons to Choose Duplo 646
Posted on 30 September 2019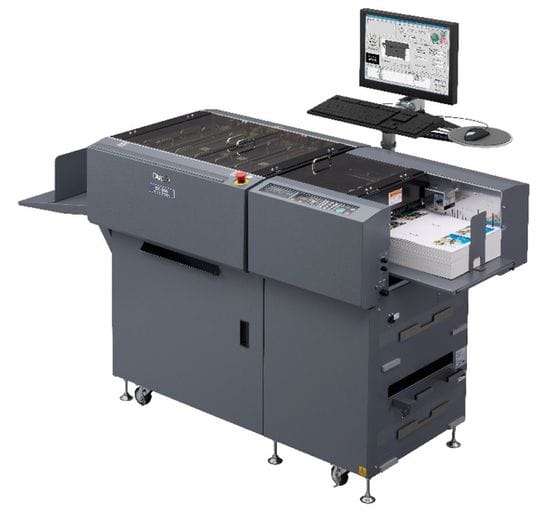 The DC-646 Slitter/Cutter/Creaser is Duplo's versatile digital colour finisher providing printers the ability to create a multitude of unique full bleed applications with more efficiency and flexibility. This machine allows you to slit cut and crease in a single pass, up to 30 sheets per minute! Simply set it and forget it, go do something else and come back when the job is finished! Here are three reasons why the Duplo 646 is a stand out machine in 2019:
1
For business owners, with a single investment, you can offer your customer base a wide variety of finishing services. The versatility in the Duplo 646 allows you to offer:
- 24 up business cards
- L perforated business cards within a post card
- Slit score greeting cards
- Event tickets with multiple perfs
- And much more
2
The DC-646 Slitter/Cutter/Creaser is easy for anyone to use and even the most inexperienced operator can finish a job within minutes. The DC-646 comes equipped with the PC Controller software, enabling users to operate the system from a PC. The wizard makes it simple for operators to create new jobs, make adjustments, and save virtually an unlimited number of jobs on the hard drive for faster changeovers.
3
Get two jobs done at once! One person can get away with doing two jobs at once. Set your job up in the PC Controller software and that's it. While the DC-646 is finishing the first job, you can be somewhere else finishing another task. Production and efficiency at its finest!